Skip to Main Content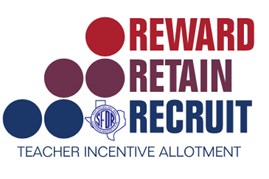 In 2019, the 86th Texas Legislature created the Teacher Incentive Allotment (TIA) as part of House Bill 3 (HB 3) to provide additional funding for effective teachers. The focus of the TIA is to prioritize teaching in high needs areas and rural school districts and reward high performing teachers. SFDR-CISD has applied to participate in TIA to support the district's strategic plan to recruit, retain, and reward quality personnel.
SFDR-CISD is one of more than 800 districts that has applied to participate in this state program to reward teacher excellence. The TIA program, at its core, aims to provide more funding and in turn increased salaries to highly effective teachers. SFDR-CISD has developed a locally developed plan for the implementation of TIA, including descriptions of the essential components of the TIA system, how overall teacher ratings and designations levels are calculated, and a summary of the annual evaluation cycle. The TIA system in SFDR-CISD will result in additional funding further enabling every student to connect, learn, grow, and succeed.
San Felipe Del Rio C.I.S.D. will participate in Cohort E. 
Resources

What components will be part of the overall rating system?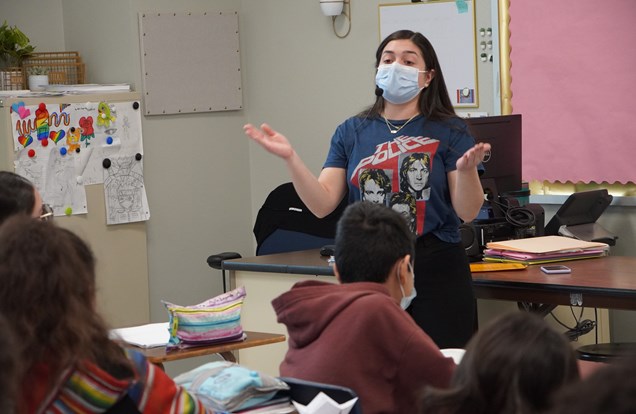 The TIA rating evaluation consists of three components for teachers:
Teacher performance (using the T-TESS dimensions and rubric)
Student Growth (student growth measures from assessments)
Student Growth of the Campus 
;
How do the evaluation components vary for teachers?
SFDRCISD teachers will be appraised using the three components of the Teacher Incentive Allotment (TIA) system: Teacher performance, Student Growth, and Student Growth of the Campus. Teachers are grouped based on their teaching assignments to ensure a fair, accurate, and rigorous system. In addition, teachers who obtain National Board Certification (National Board Certified Teachers (NBCT's)) will earn a "Recognized" designation on their standard Texas teaching certificate. The appointed designation will expire in conjunction with the teacher's National Board Certification expiration.
What evaluation system will be used to measure Teacher Performance?
SFDRCISD will use the Texas Teacher Evaluation and Support System (T-TESS) to measure teacher effectiveness. T-TESS strives to capture the holistic nature of teaching: the idea that a constant feedback loop exists between teachers and students, and gauging the effectiveness of teachers requires a consistent focus on how students respond to their teacher's instructional practices. For those reasons, each of the observable domains in T-TESS focuses on teachers and students rather than separating them into separate domains. Ultimately, T-TESS is a process that seeks to develop habits of continuous improvement, and the process itself best leads to that outcome when appraisers and teachers focus on evidence-based feedback and professional development decisions based on that feedback through ongoing dialogue and collaboration.
How is staff development factored into the Teacher Incentive Allotment?
The district will develop specific and differentiated professional development opportunities geared towards growing the effectiveness of teachers in the SFDRCISD. Our goal is to expand opportunities for our teachers to earn a state designation under our Teacher Incentive Allotment plan.
Will SFDRCISD use a teacher's prior evaluation to measure Performance on the TIA plan?
No. Performance will be measured at the start of the school year in which the teacher begins their participation in the Teacher Incentive Allotment (TIA) Plan. From that point forward, student growth will be measured from the start of the same corresponding school year to the end.
What expectations does the District have of the teacher once they have received a Teacher Incentive Allotment?
The District expects that teachers continue to provide high-quality instruction to their students once they have attained a designation level and continue to make strides in developing their skills and overall performance. We expect our students to make remarkable strides in growth and achievement due to an increase in quality teaching district-wide.
What are the Professional Learning Expectations for TIA?
San Felipe Del Rio Consolidated Independent School District believes that intentional and relevant professional learning aligned to the professional goals of educators is essential toward the advancement of ensuring quality student learning. SFDRCISD recognizes educators who fully engage in professional learning, apply their knowledge, and model their teaching skills with colleagues collectively grow professionally and strengthen the group's ability to empower learning for our students. When educators enjoy taking professional learning risks to better meet our diverse learners' needs, our students positively benefit from their educator's commitment to continuous learning. Micro-badging aims to dive deeper into professional education and to motivate, incentivize and celebrate the application of consistent student learning.
Is the Teacher Incentive Allotment calculated into a teacher's highest salary for retirement?
Yes, TIA allocations are TRS eligible.
How long does a Designation last?
Once a teacher earns a designation, it remains on their teaching certificate for five (5) years.
Are Special Education-certified teachers eligible to apply for the Teacher Incentive Allotment?
Yes, as long as the special education teacher has the appropriate 087 classroom teacher code in PEIMS.
Will a teacher's TIA plan be monitored each year?
All SFDRCISD teachers received a scheduled observation and annual appraisal. When a teacher earns a TIA designation, the designation will remain for five years.
How will a transfer to another campus (or school district) affect a teacher's allotment?
If a teacher with a designation transfers to another campus or school district, then the awarded allotment will also relocate to the new campus or school district.
Why are Fine Arts and CTE teachers assigned to Year 4 in the District's TIA Plan?
To accurately assess teacher performance through an observation rubric, SFDRCISD would first need to develop accurate and reliable growth measures for all content areas in the district that do not currently exist. Secondly, the district needs to train administrators to assess teacher performance using this rubric. The District plans on working with staff in developing the observation rubric within the next two years.
What assessments will SFDRCISD use to measure student growth, and how much growth do students need to make for a teacher to qualify for a Teacher Incentive Allotment?
SFDRCISD is working with teacher committees to determine assessment measures for specific grade-level and subject categories. It is important to note that TEA's minimum performance standard for student growth requires that 55% of students in a teacher's class meet the district's expected growth target.
Will special education self-contained teacher groups be considered for the Teacher Incentive Allotment?
Yes. Special education certified teachers will be eligible to apply for the Teacher Incentive Allotment. The district is currently working on determining an approach to include this group of teachers.
As a teacher of elective courses, I feel student growth is difficult to measure. How would standards and criteria be applied for Fine Arts and Athletics?
The state has standards associated with each of these courses. The District will work with teacher groups in these content areas to determine growth measures that are fair, accurate, and reliable.
Timeline:
SFDR-CISD is participating in Cohort C as part of the TEA application process. This link is an overview of the program implementation timeline that the district will follow.