Skip to Main Content
Ms. Haynes was first elected to the SFDRCISD Board of Trustees in May 2012. She was re-elected for a third term in 2020 and proudly represents the Place VII Trustee position. Ms. Haynes has served on the Board Policy Review Committee and currently serves on the Operations Committee. Ms. Haynes has also represented SFDRCISD as a delegate in the 2018 Delegate Assembly.
Ms. Haynes has an Associate's Degree in Child Development and has been working in the education field for over nine years. Ms. Haynes current term on the board will expire in May 2024. "My highest priority is ensuring every student is afforded every opportunity to receive a high-quality education. I support efforts which provide equal access, diversity and innovation in our academic programming". Ms. Haynes term on the Board will expire in 2024.
Education is the most powerful weapon which you can use to change the world
– Nelson Mandela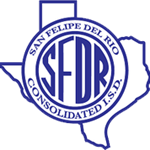 San Felipe Del Rio CISD Adopted a Tax Rate That Will Raise More Taxes For Maintenance and Operations Than Last Year's Tax Rate.