Skip to Main Content

Power Hour provides all K-12 students with the support, resources and guidance necessary to guide students to achieve academic success in reading skills and comprehension. The program operates on the belief that a child's progress depends upon open communication, routine support and progress monitoring between students, staff and parents. Many of the children attending the program consistently achieve grade level improvements as seen through their formal school assessments – test scores and report cards.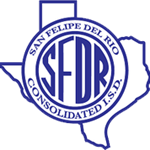 San Felipe Del Rio CISD Adopted a Tax Rate That Will Raise More Taxes For Maintenance and Operations Than Last Year's Tax Rate.